Free E-Book. How to Secure the Home of Your Dreams. A home buyers guide.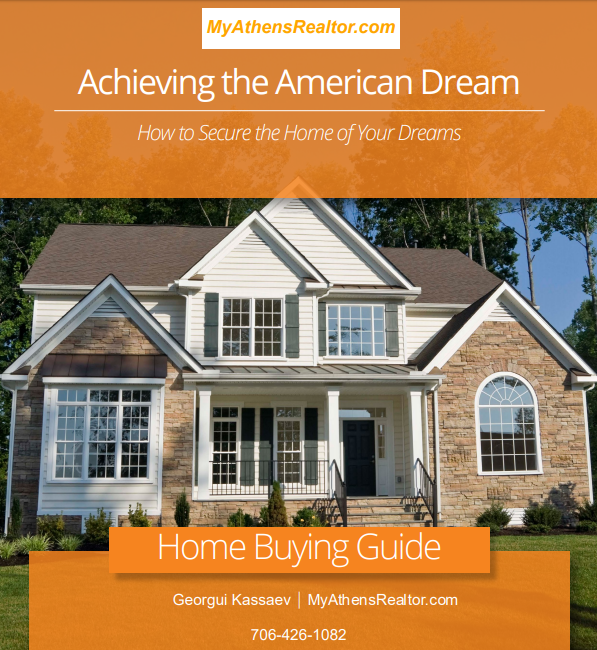 Achieving the American Dream!
Download your complimentary E-Book here.
Whether this is your first or third experience, buying a new home is a serious undertaking. It requires dedication, planning, and research to find the perfect place for you. Is the path to homeownership stressing you out?
Relax – owning a home comes with many perks, which makes the whole process worthwhile, and MyAthensRealtor.com wants to be your partner through it all. We're here to help make your house hunting experience as enjoyable and stress-free as possible.
There are so many factors that go into buying a new home, which is why many find the task daunting. You most likely will need to secure a mortgage and will need to pre-qualify to learn what price range you can afford and figure out other finances such as down-payments and closing costs. You will need to find a real estate agent to help you with the hunt and secure the best offer, and, of course, find that perfect home for you and your family. And that's just the tip of the iceberg! Our goal with this e-book is to provide you with guidance during this stressful, yet very exciting time. You're on your way to achieving the American Dream,
Download your complementarity E-Book